Boat Plans - Southern Cross 77
Elegant and comfortable maxi yacht.
This magnificent cruising sailboat was designed having in mind ultimate luxury and comfort. Few other yachts of her size are in equal terms concerning space and style. We provided two options for her interior arrangement. One of them is five stars lay-out with a huge owner`s suite and a dining room at the raised saloon. The other one is intended for first class charter business with accommodation for a lot more guests but keeping the spaciousness throughout characteristic of the design.
The canoe body is a round bilge steel construction with a shallow fin-keel with centreboard, and the rudder is coupled to a structural skeg. A flush deck and a small cabin trunk with a steeped front wall results in an incomparable degree of elegance.
As with the interior layout we also provided two options for the rig. Either a traditional cutter rig or the new Aero-Rig system for ease of handling and overall enhanced performance.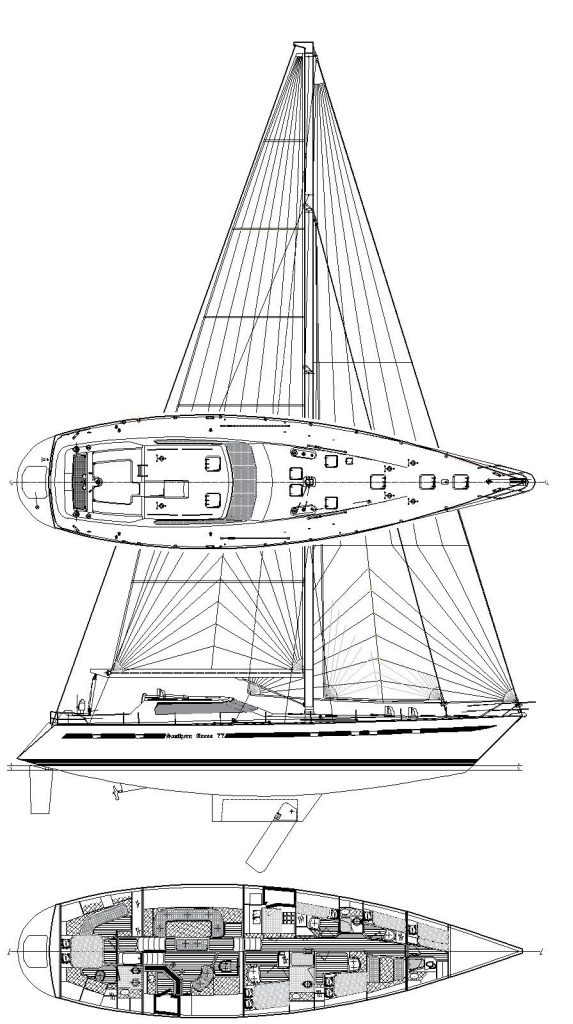 Contact us for customisation and delivery schedule.