We have been designing boats for almost forty years.
The yacht design business started with Roberto Barros (Cabinho) designing boats for his own boatyard, growing steadily and finally becoming a full-time yacht design office in 1986, Roberto Barros Yacht Design, with a team of Naval Architects and Designers. Since then, the business has kept growing and expanding. Today it is managed by Luis Gouveia that has worked with Roberto Barros and Astrid Barros since 1992.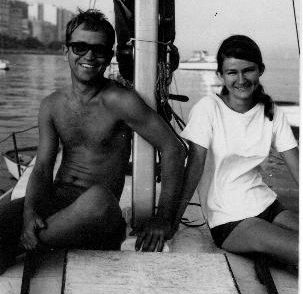 Roberto and Eileen Barros
Founders
Our office started in Rio de Janeiro and was called Roberto Barros Yacht Design. Roberto and Eileen brought their extensive experience in racing and cruising as well as their boatbuilding experience to their designs. The designs were ahead of their time and revolutionised amateur boatbuilding.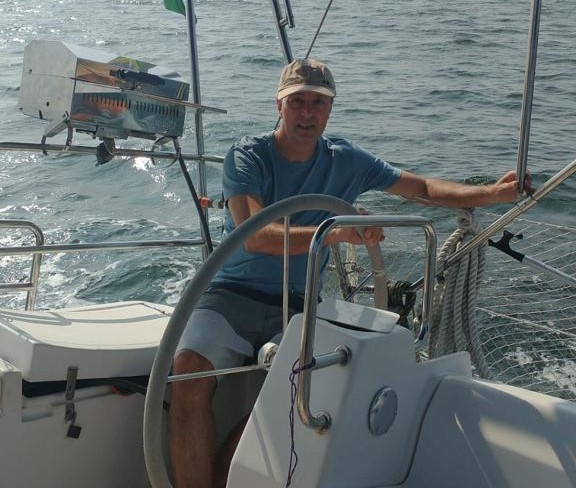 Luis Gouveia
Principal Naval Architect
Naval Engineer graduated by Rio de Janeiro Federal University (UFRJ), Luis Gouveia is the G from B&G Yacht Design. The B is from Barros, Roberto Mesquita Barros, known also by his nickname Cabinho to his fans all over the world. Luis takes the relay on the long tradition of high level boat designs initiated by his father-in-law. His skill encompasses boats and yachts of the most varied applications, a really eclectic portfolio of designs.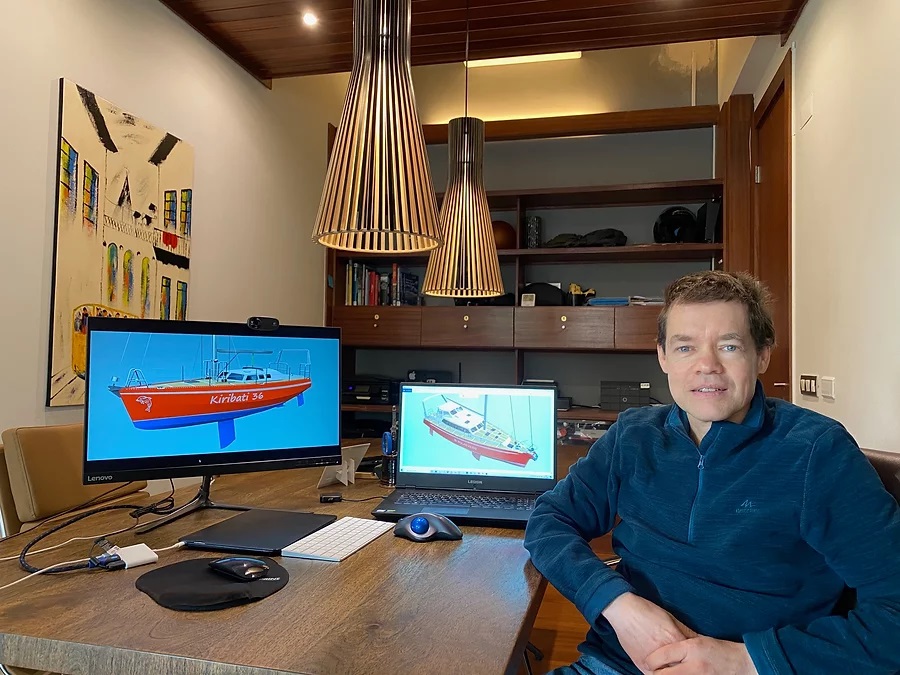 Luis Manuel Pinho
Yacht Designer
Metallurgical and Materials Engineer graduated by Rio de Janeiro Federal University (UFRJ), Luis Manuel Pinho brought his experience of decades of offshore sailing, boatbuilding, and engineering formation to the team at B&G Yacht Design, with new solutions in 3D modelling to produce complete boat kits in several existing designs and also in the creation of new designs.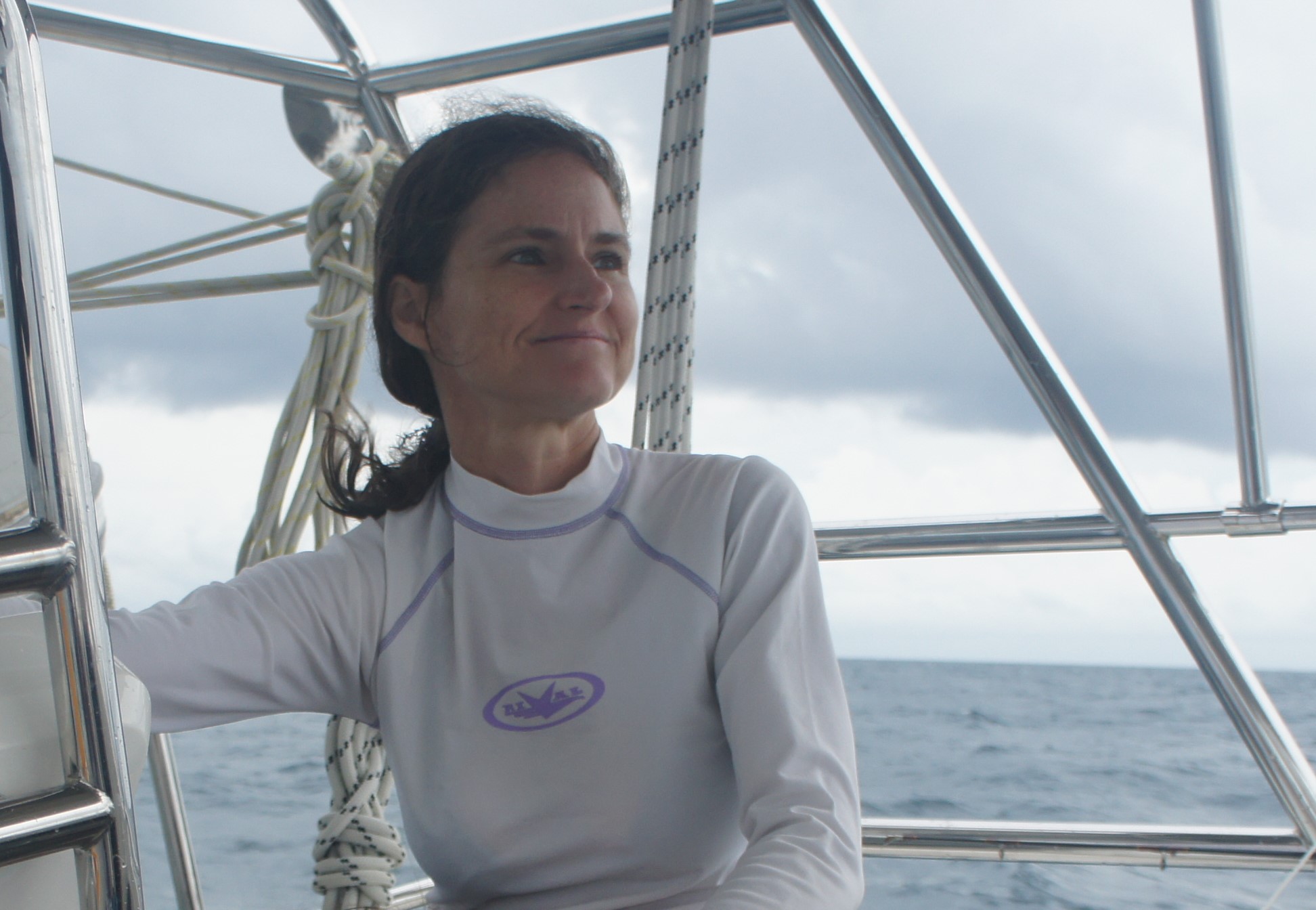 Astrid Barros
Contributor
PHD in Ocean Engineering by Rio de Janeiro Federal University (UFRJ), Astrid has participated in several designs and in a way she was born together with the design office, in Tahiti, during her parents epic voyage from Rio to Polynesia. She was an active sailor in her youth and participated in many more offshore adventures with the family. It was only natural to have an education in naval engineering and then go on to acquire a PHD in the area.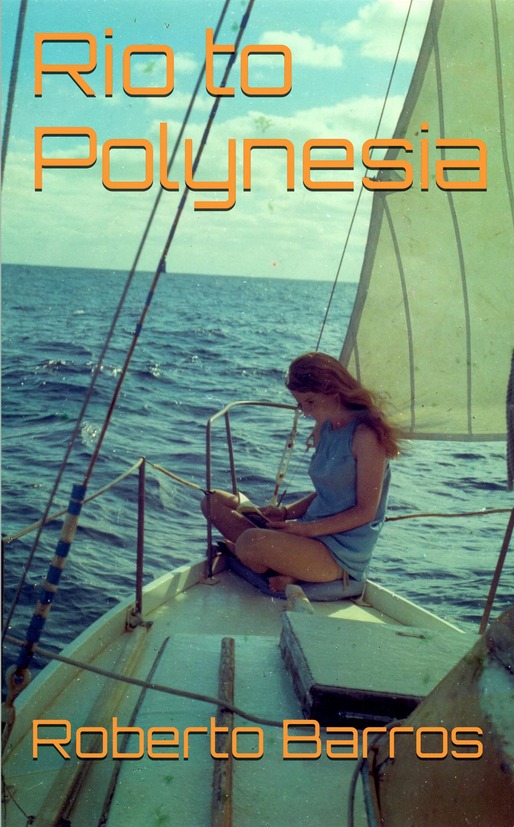 Roberto and Eileen Barros leave Rio de Janeiro bound for New Zealand, and reach Tahiti in 1968, where they stop because their daughter Astrid arrives in this world. This is a truly pioneering voyage for their time, recounted with incomparable humour by Roberto Barros in this delightful book. Portuguese edition availble also.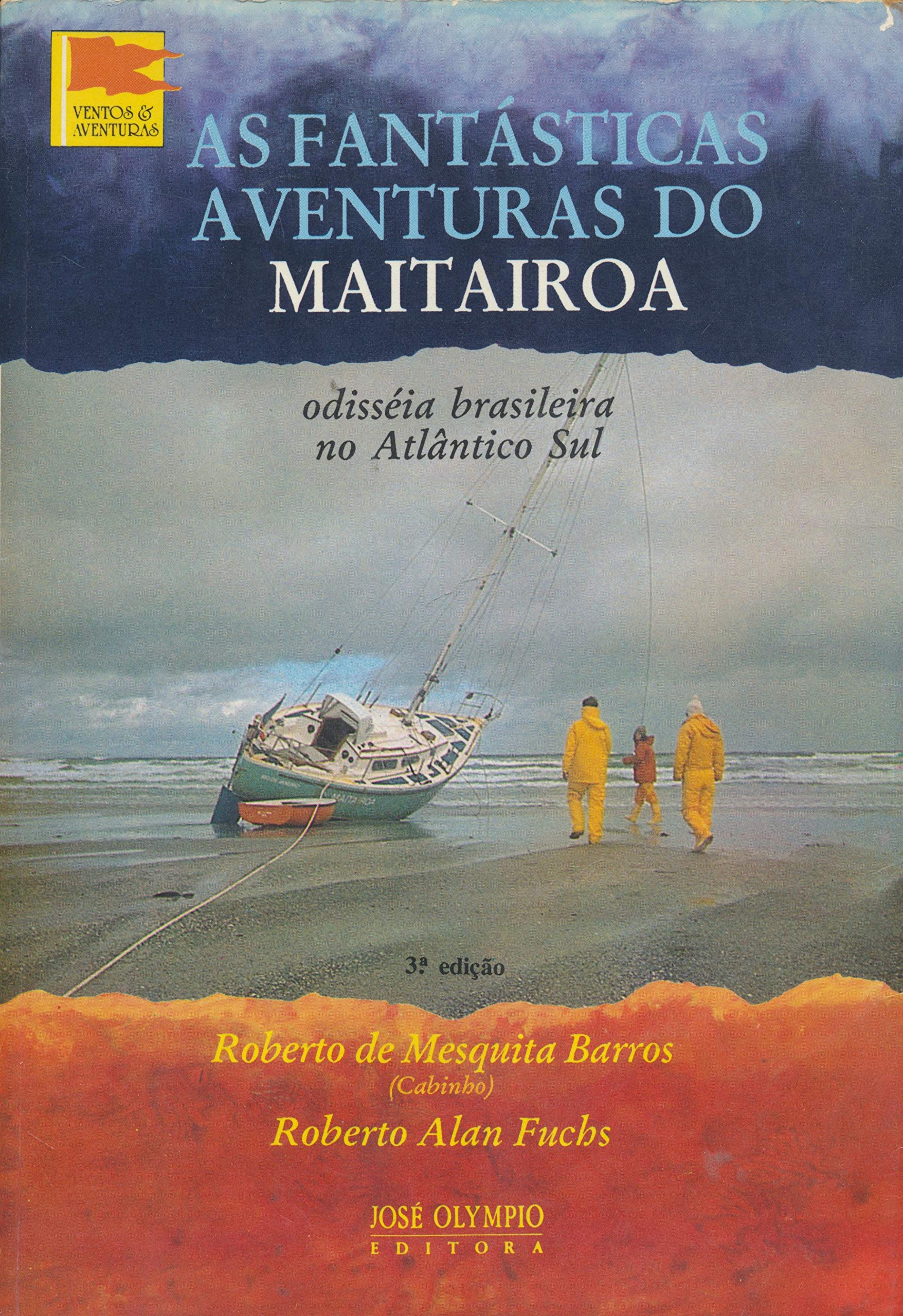 In the 1980s, at the height of the cold war, the Barros family built a "Day After Refuge Boat", and as the nuclear hecatombe thankfuly never came, the boat they named Maitairoa was used for an incredible aventure crossing the Southern Atlantic, with many exploits and a near catastrophe in the Falkland Islands. A great adveuture that is captured in this book. Portuguese only.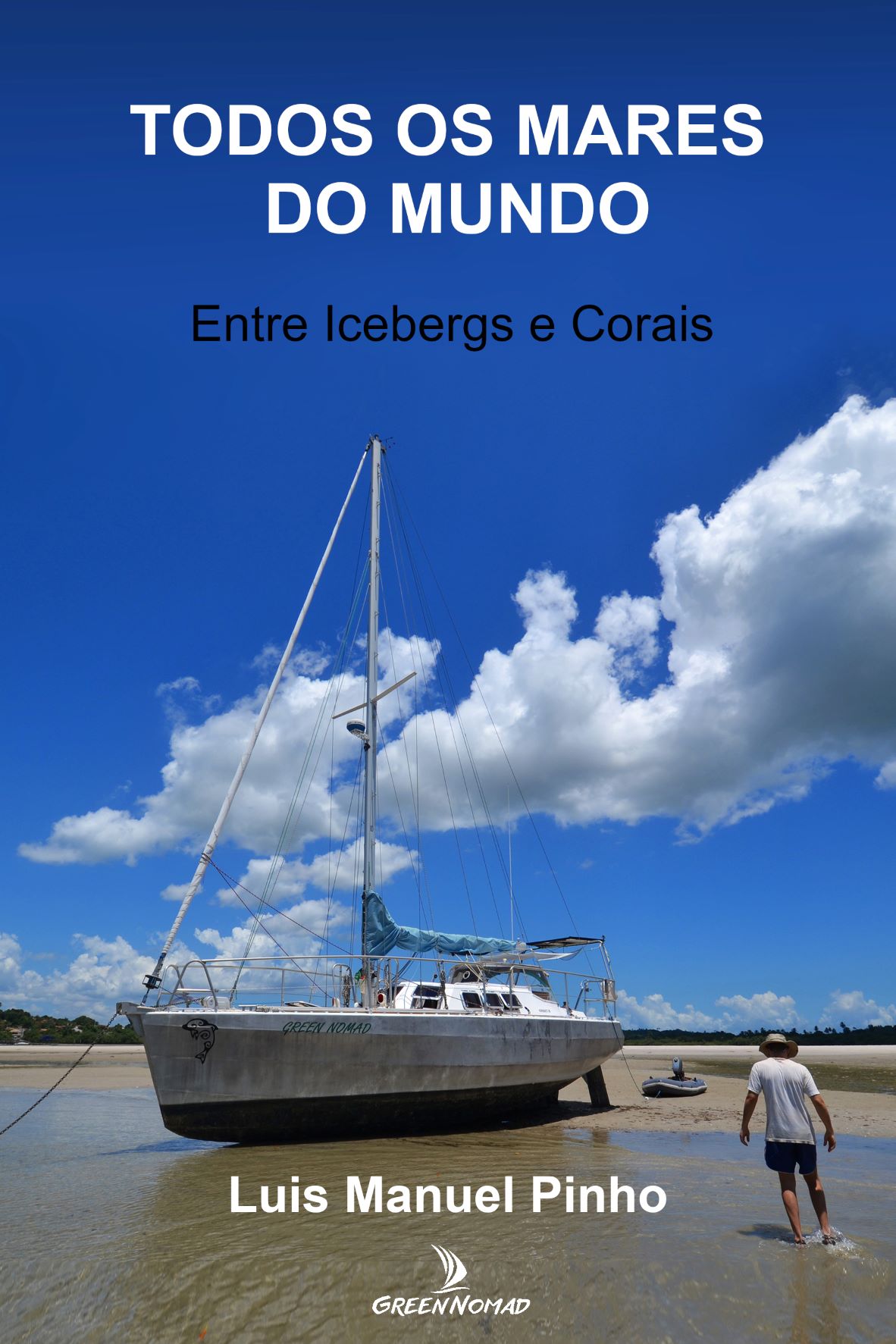 Luis Manuel Pinho was born in Mozambique and immigrated to Brazil, where he built his first ocean going sailboat, Green Nomad, who took him on a new migration path to Australia. Then he decided to repeat the dose and built another Green Nomad, continuing to explore the seas of this world, sharing time with environmental activities as captain of direct-action group Sea Shepherd. Thirthy years of life at sea are told in this dense book. English edition available soon.
I have only had a brief look at the drawings I am already very impressed. I can see the value of many years of experience on these drawing sheets. I commend you and your team of architects and draftsman on a highly professional presentation.
Robert Boyd, New Lambton NSW, Australia
The plans are excellent and I have no concerns. I am very impressed not only with your website which I find to be informative, inspiring and easy to navigate around but also with your plans. I am honestly really excited about the prospect of building the Pantanal 25.
J.W.Williamson, Dorset, England
I realised just how focused B&G´s team is on ensuring their designs are realised and the client experience is trouble free. I have found them to be friendly, approachable and accommodating with all manner of questions. And let me tell you, as a novice boat builder, with this being my first there has been many questions, all of which he has responded to and answered in very short time frames.
Greg Barras, Victoria, Australia
I am writing to thank you from the heart for the lines that one day you drew and with a lot of knowledge and technique have become the Disparada. In my professional life of a pediatric and fetal surgeon, I was able to touch the lives of many people. I can't help but admit that you touched mine. I don't have words to thank you, and if I would have, they wouldn't be enough.
André Bradley, Santa Catarina, Brasil
I cannot recommend them more highly and if I'm to ever build another vessel similar to this it will be one of their designs. Thanks for all the help and assistance Luis and Luis
Greg Barras, Victoria, Australia
My first contact was with Luis Gouveia, having soon found that he had been right in choice not only because of the projects but more fundamentally for his availability, dedicated attention and professional commitment, essential for the amateur builder and rare to find in the world market!
Fábio Pena Cal
I identified the Polar 43 project as something similar to what I would like. At that moment I was introduced to Luis Manuel Pinho (Green Nomad) associate engineer at B&G office, a very prepared professional, very dedicated and person of great esteem!
Fábio Pena Cal