The Cabo Horn 40 has beautiful lines and is a comfortable and robust cruising sailboat. Here are a some of the boats built to this design.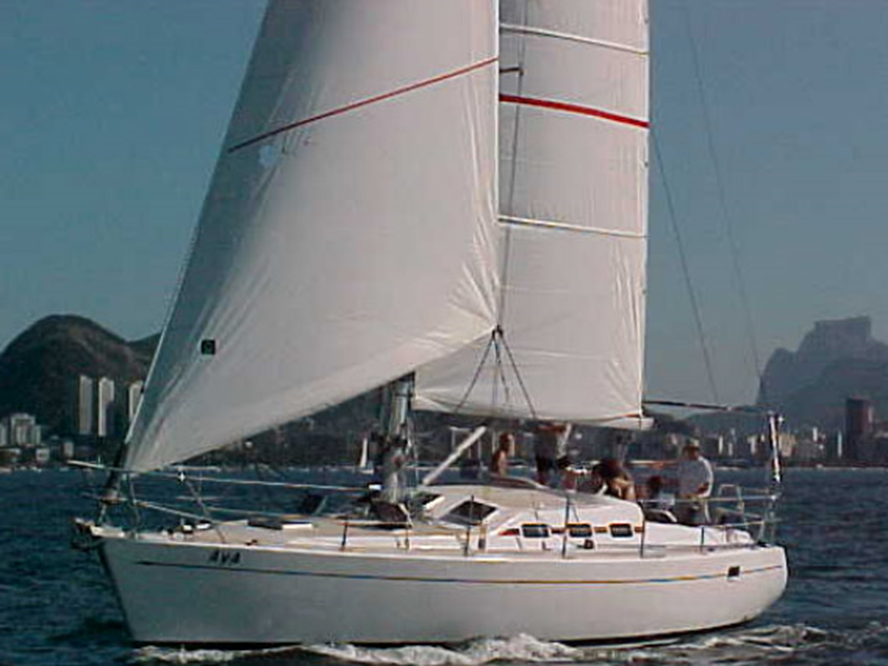 Aya was built in Cabo Frio, State of Rio de Janeiro, Brazil. She is the first boat of the class to be launched. After a very active life participating in several offshore races in the east coast of South America she participated in the 2012 Recife to Fernando de Noronha Race, a three hundred miles offshore event. After that she has completed many international offshore cruising trips.
Another Cabo Horn 40 which could easily obtain a Loyds 100 A1 certificate is the one being built in the State of Paraná by her owner Sergio Danillas. Sergio, a chemical engineer by trade, decided by his own volition to substitute the wooden strips specified for the hull construction for PVC foam sandwich. The result was a lighter hull with the same strength as the original project.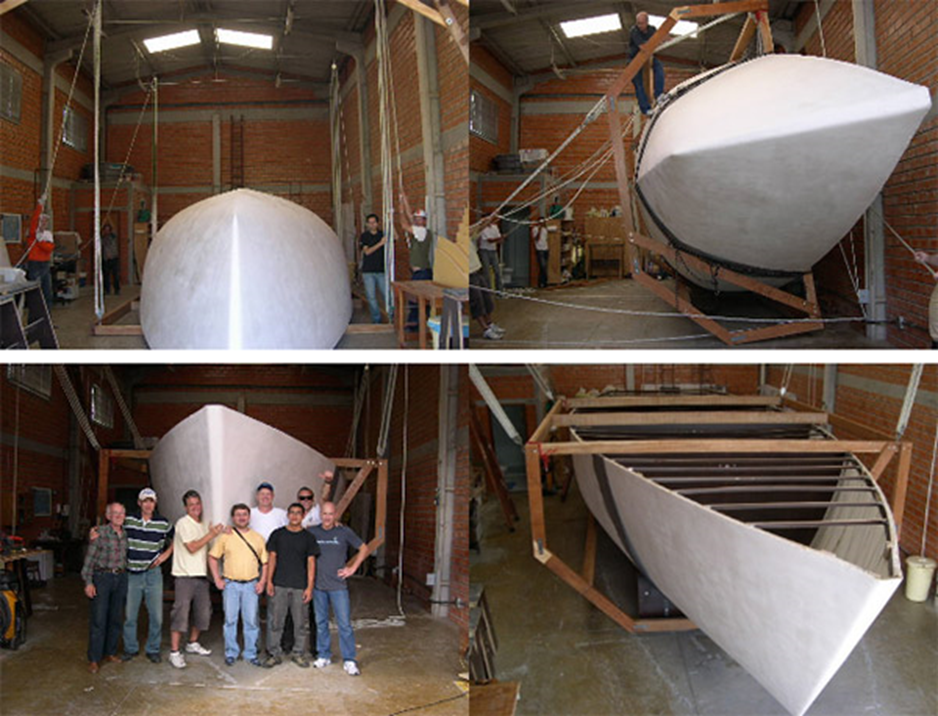 Another Cabo Horn 40 is Al Sharif, belonging to the lawyer Joao Fragoso, from Angra dos Reis, State of Rio de Janeiro, Brazil. Al Shariff was built by Fragoso who had absolutely no boat building experience. Despite being a rookie, the quality of work he has managed to accomplish is comparable to that of a skilled shipwright. Fragoso's cruising plans include a long-distance cruise, bound for the Côte D'Azur, his dreamed address for stationing Al Shariff as her home port.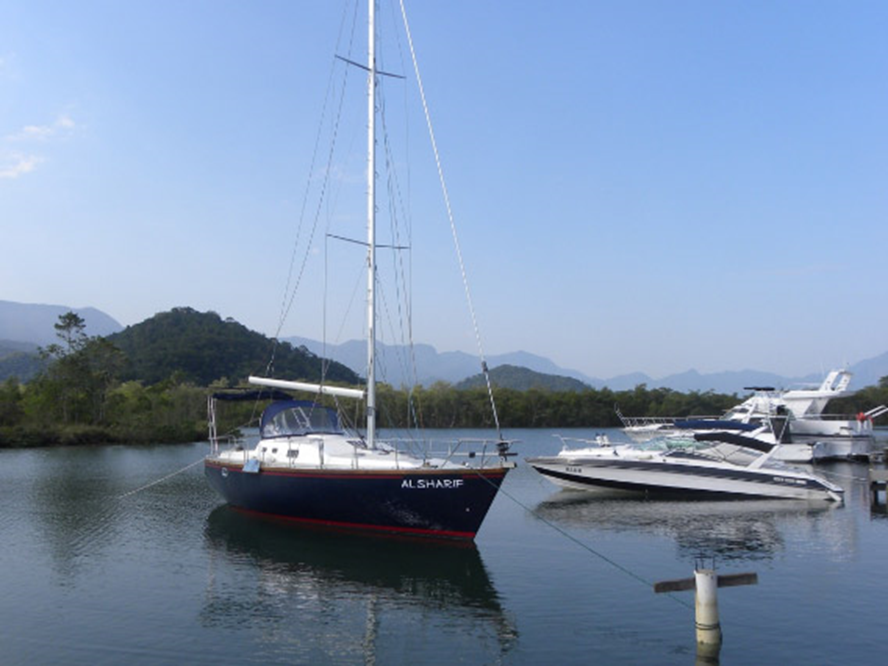 The Cabo Horn 40 is quite different from series produced sailboats. The design specifications will produce a boat that is robust and will last for many decades with easy maintenance. All her systems, like plumbing, electrical and propulsion have easy access for maintenance. The strip-planking wood/epoxy building method adopted in its construction is easy to build and is extremely reliable. Being a mid-displacement boat, she withstands heavy weather with the wind blowing on the nose with much more alacrity than the lighter displacement yachts with less ballast that prevail in the market. It is perhaps for these reasons that the Cabo Horn 40 owners are our best promoters, praising the virtues of this design. 

Every space inside the Cabo Horn 40 is comfortable and suitable for blue water sailing.

Click here to know more about the Cabo Horn 40.