Our customer Greg Barras, from Victoria, Australia, has just lifted his engine to place it on board his nearly finished Kiribati 36 hull.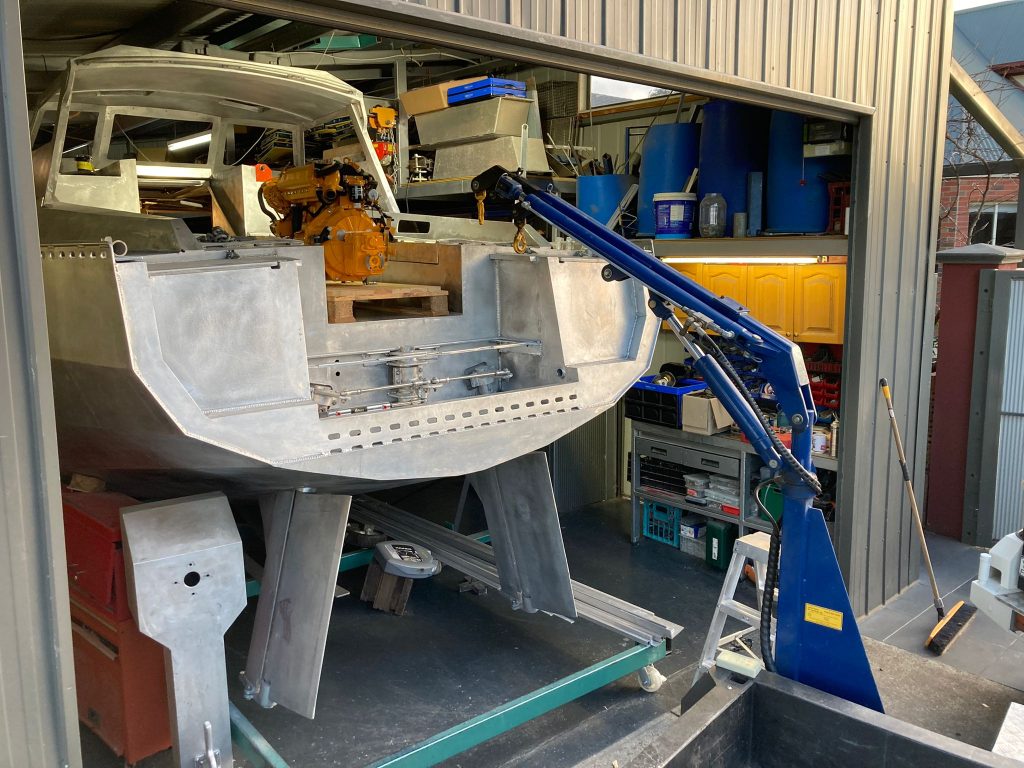 He is approaching that nice stage in amateur boatbuilding when the interior fit out begins after the hard work of building a hull and appendages of a sailboat.
Greg and his family have been doing an amazing job in their garage, which is resembling more a professional boatyard than a part time operation by a family!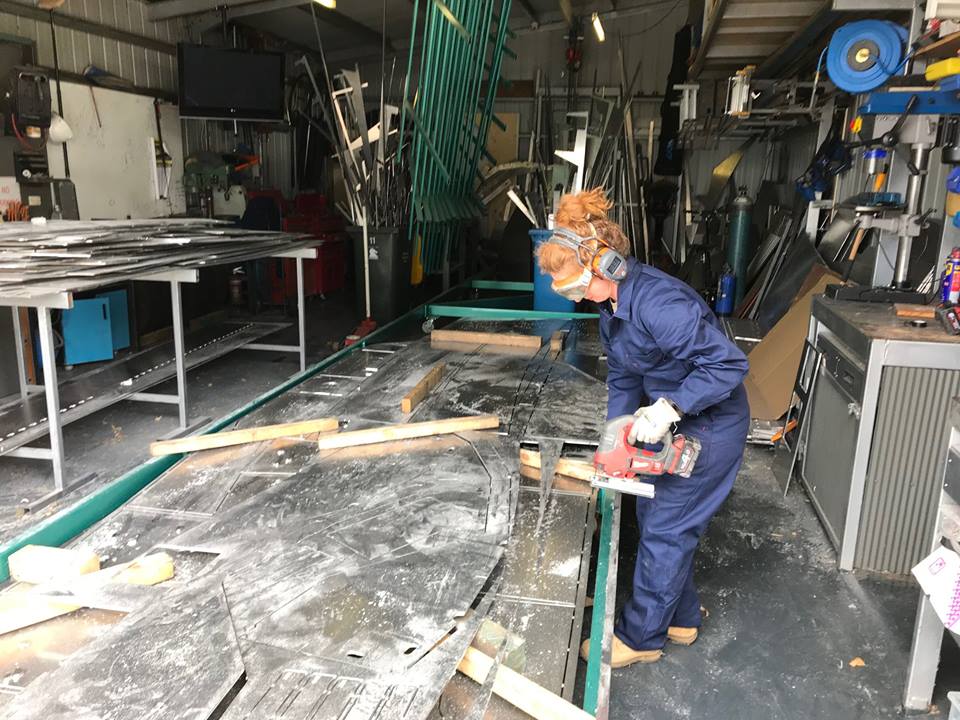 He also ordered a special interior layout for his yacht, and will have a raised saloon table, so he and his wife can dine or relax with a view through the panoramic windows on their boat.
We offer complete kits both for the aluminium structure and the interior joinery for the Kiribati 36, and this can make the building process a whole lot faster and cheaper.
We will keep posting his progress here, stay tuned!
Boat Plans for the Kiribati 36: